Hi, 

I am missing the following invoices from my dashbaord: Nov, Dec 2019 and Jan, Feb 2020. Please see the attached screenshot. I called customer support and I chatted with an agent, the only thing that the agents were repeating was "Go to your profile and you will see the invoices under Rekeningen", I was trying to explain that this is not the case but they insisted that if I clicked they are there. I got the emails with the missing invoices sent, but this is a dashboard error someone should look into and fix.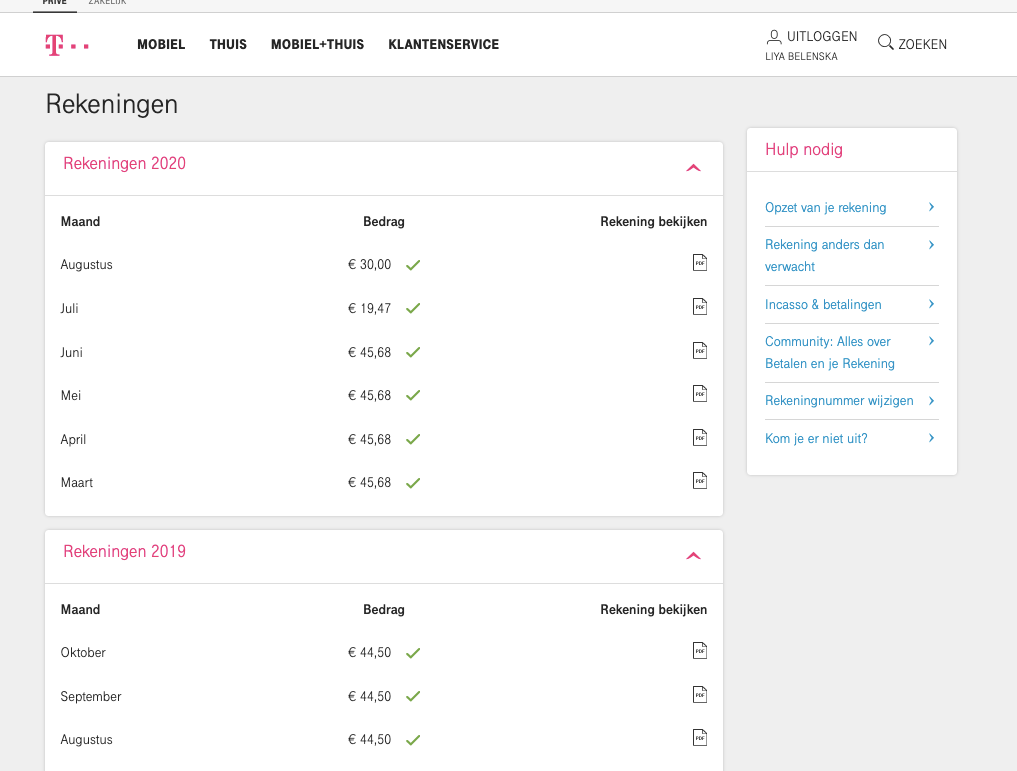 Beste antwoord door Brian 3 september 2020, 10:03
Hi @lbelenska It looks like my colleague already sent you the invoices manually, great! I just checked your My Thuis profile and I see the invoices there now as well. I've attached a screenshot for comparison. If you still don't see the invoices on your profile could you try logging out and back in again to see if this fixes it?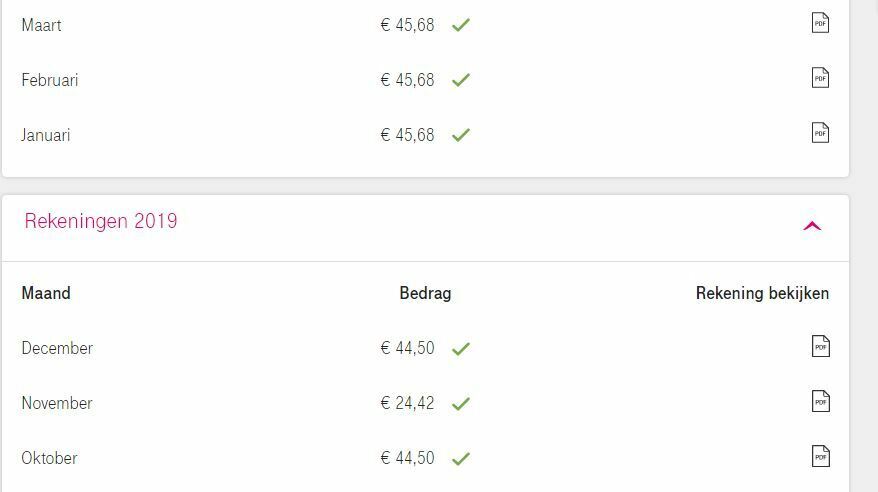 Bekijk origineel