Ports 1 & 2 are dedicated to the LAN / Web Ports 3 & 4 are dedicated to D / IPTV
I am installing cables to multiple locations for both cabled LAN and D / IPTV. Do I need to purchase separate switches for the LAN (Ports 1 & 2) to extend beyond two locations and in addition another separate switch for D / IPTV (Ports 3 & 4) Thus maintaining two separate physical networks and switches - or, I can use the same switch to run both networks on a single physical infrastructure?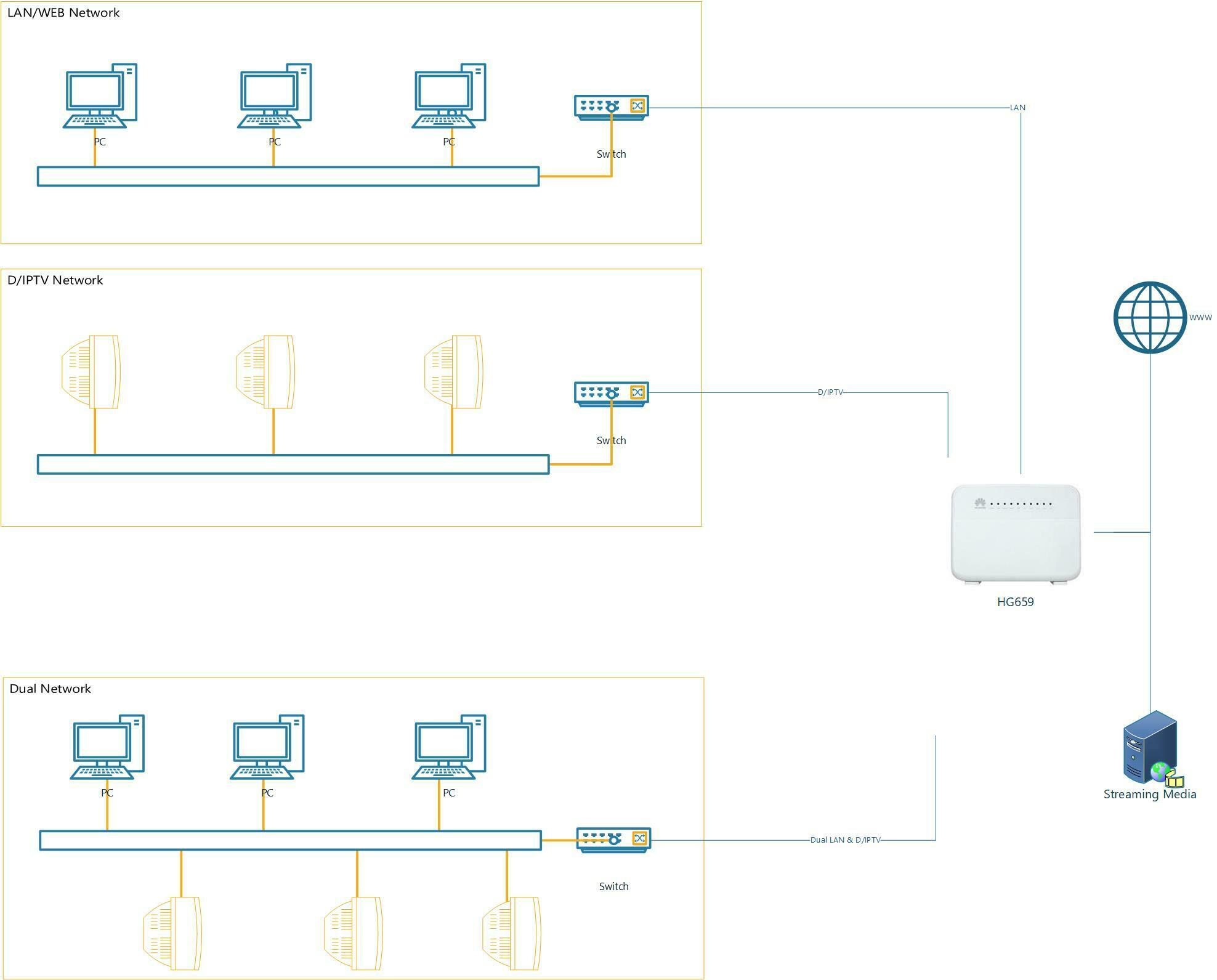 Beste antwoord door Pieter_B 28 mei 2019, 17:29
My head is spinning now a little bit, because i can't get my head around what you now want .. i had to read it many times to figure out what you want.
So the drawing is a representation of an OR/OR setup?
If the option is there to bring separate cables, i surly would recommend that option.
The other option "
all over one cable
" is mostly advised to people that have only one cable running from the router to a device and can't pull another wire, but now want Internet and IPTV on that location.
On the question why you need a switch on the beginning of the single line is, you have to create VLAN's on one side to separate them on the other side by the other switch.
My advice is to go for a better quality Cat UTP cable, to be more future proof use at least a Cat 6a or Cat 7.
This to avoid you have speed problems in the future due to the used type Cat cable.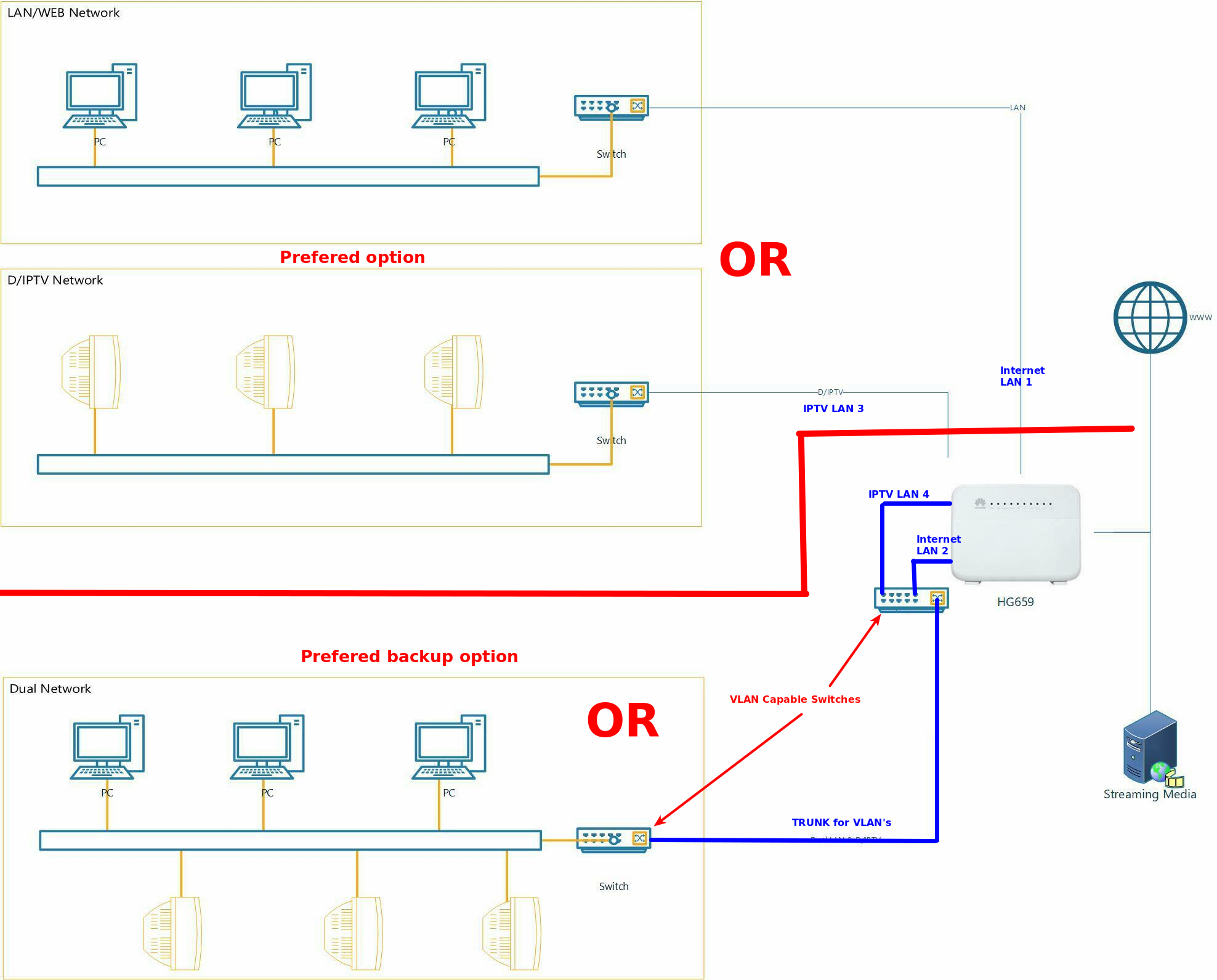 Bekijk origineel