Sorry, but I don't speak Dutch.
I have no inernet connection since yesterday on my house. My modem is a Zyxel T50 and the light under the globe is red. Also on the media converter the FO Link light is off. I already called 3x the customer service and nobody can give me an answer or when they will fix it and I need to wok from home. I cant use my cellphone as a router
Beste antwoord door Cal 27 februari 2021, 16:11
Hi @Bruno Placha,
Don't worry about, English is not a problem at all. 
 Sorry for the inconvenience you're experiencing right now. Have you already tried to change the 8 dipswitches in the red box on top of the black Media Converter?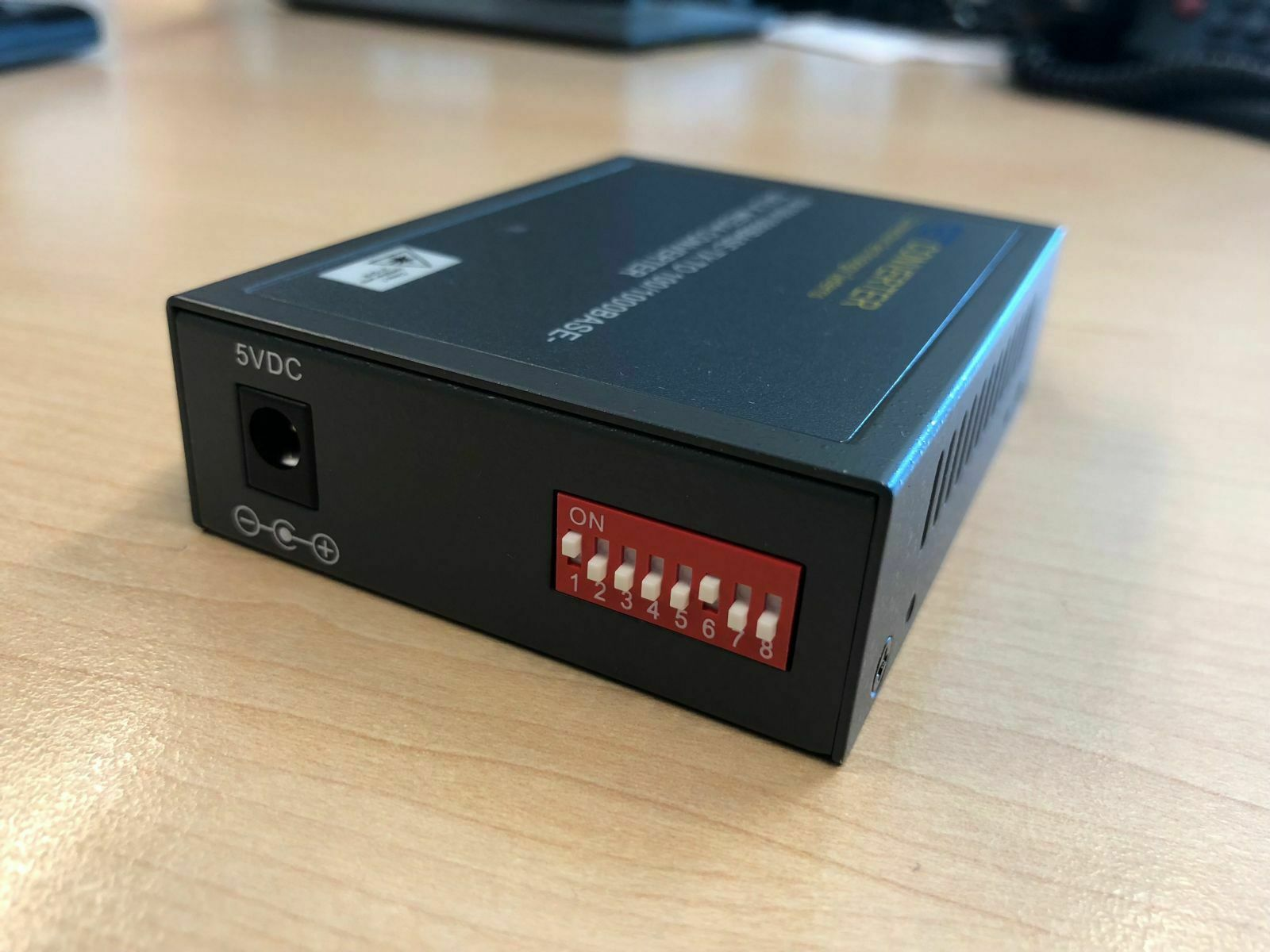 There are 3 possible alternatives:
3 and 4 are up.
1 and 6 are up.
2, 4, 5, 6 are up.
I'd recommend you  to try one of the other options, and preferably the 1 and 6 or 3 and 4. Once you changed the switches, it's best to plug out the power cable from the Media Converter and the modem. After 30 seconds you can plug back the power cable into the Media Converter and after another 30 seconds you can plug back the power cable of the modem as well.
If this tip is to no avail, I would love to have a personal look at your connection, but you haven't linked your Community profile to your T-Mobile Thuis subscription yet. Therefore I would recommend you to send me a private message containing the following details:
Zip code and house number.
Your date of birth.
The last four digits of your IBAN.
To send me a private message, please click on my profile and press the button that says "stuur bericht" right next to the button called "volg gebruiker."
Hopefully we can get you back online soon!
Bekijk origineel