Is het normaal gedrag dat in de APP mijn MESH met regelmaat wijzigt van Up naar Down en weer terug en dat de Mesh Device of afwezig, of met vraagteken, of groen wifi, of rood wifi is terwijl:
de drie lampjes op de WAP6807 alle drie groen blijven branden
volgens mijn T50 (de status van het) WLAN-station is verbonden met snelheden van 702, 1170,1300 Mbps.
Het gekozen kanaal op 5GHz is in mijn situatie vrij: kanaal 60(58).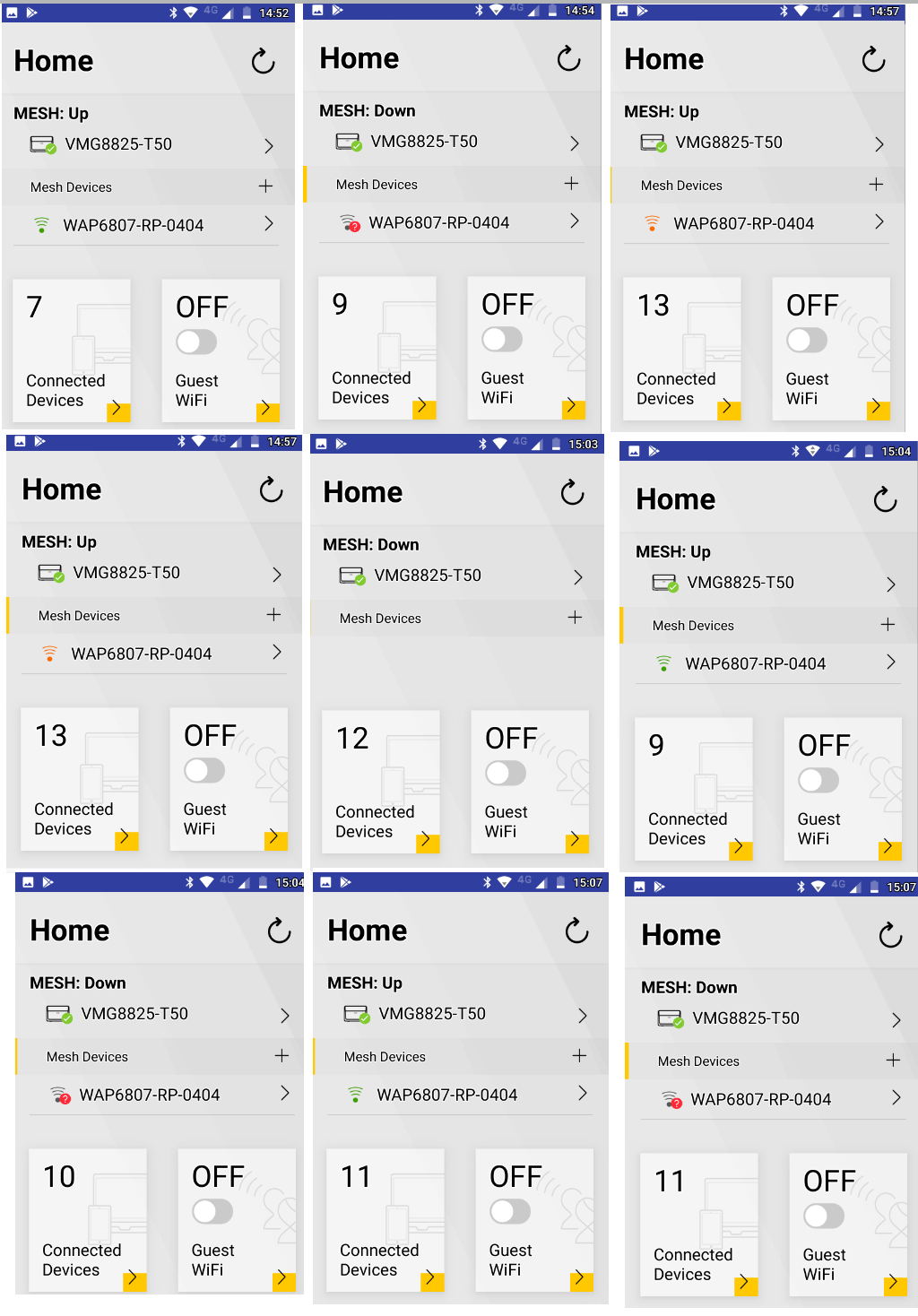 Ik zie ook met mijn Samsung tablet netwerk "SP Red Test only" zie ook dit topic van @anoniemanoe
alwaar @Jason ons ruim een maand geleden informeerde dat dit wordt onderzocht
Configuratie:
VMG8825-T50 met Firmware Version: V5.50(ABPY.1)b14 (instellingen - easymesh - aan) Na een fabriekreset vaste kanalen geselecteerd met bandbreedte 20GHz cq 20/40/80, ip-range, ssid en password aangepast)
WAP6807 met Firmware Version: V1.00(ABTB.1)b11, (current EasyMesh Role: Agent) (bedraad geconfigureerd waarbij de WPS stap niet meer noodzakelijk is)
Beste antwoord door Brian 3 december 2020, 13:11
Hi @WJ4IoT We hebben de melding onderzocht, een collega van onze technische dienst had zelf ook last van de SP Red melding maar we hebben deze niet betrouwbaar kunnen reproduceren. We hebben afgelopen periode een aantal verschillende meldingen ontvangen over wegval op de modem/mesh en zijn bezig met een firmware update die deze problemen hopelijk verhelpt. Op dit moment is er nog geen datum voor de firmware update maar er wordt hard aan gewerkt!
Bekijk origineel