In July I received a call from the sales team offering to renew my two year contract which expires in October. I said that I had seen offers for a €30/m Unlimited contract but the salesperson said only €35 was available, so I said I didn't want it (I was very clear about this). They said they would send me information by email anyway, so I said ok.
When the email came I saw that it was actually a new contract which had already been processed! I see from previous topics that I am not the first person who had this unpleasant surprise. Nowhere in the contract email was there any information about how to cancel the subscription, nor was it mentioned that I had 14 days to do so.
However I sent a message via the website explaining my situation and received the following response...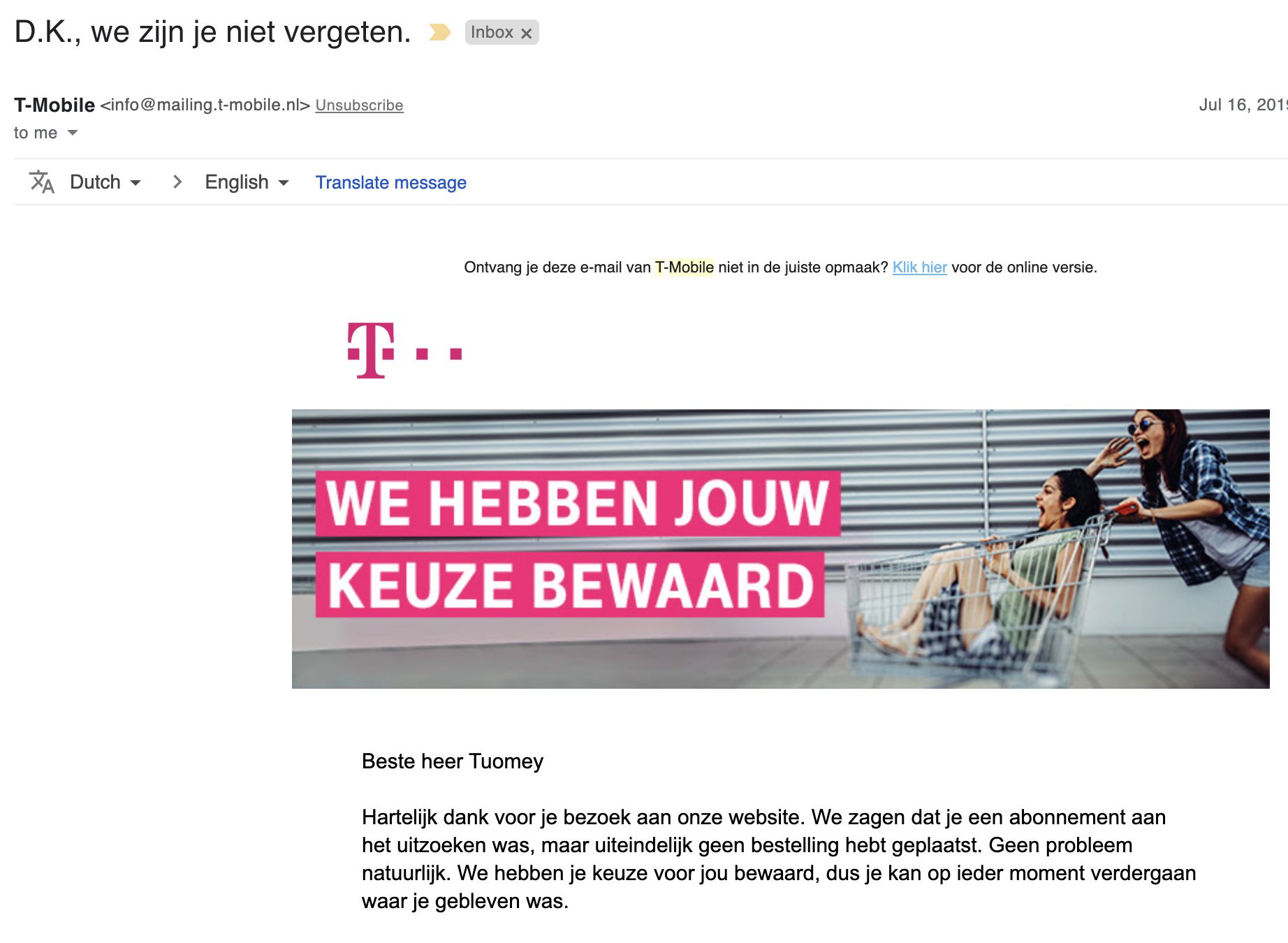 so I assumed everything was ok and I could renew my contract in my own time whenever I wanted.
So today (since it's nearly the renewal date) I went to my local T-Mobile store to renew my Unlimited contract for €30 a month. They were very helpful but told me that actually the new contract
had
already been renewed. He said I could only cancel it by phone, but when I called customer service the respondent was much less helpful, she didn't seem to care that I hadn't agreed and said that since she couldn't see the email on July 16th there was nothing she could do to help me.
I'm really unhappy about this. A better price for the same product is being offered and apparently I can't access it even though I am a customer for some years. Can this be resolved?
If it can't be I would hope to cancel the contract, but the only changes I can make with my online account concern my current contract, not the one that will start on October 10th. These sales calls are a really misleading and intrusive practice and it's obvious I'm not the only one who thinks so.
Regards
Daniel
Beste antwoord door Hajar 3 oktober 2019, 11:08
Hi @dantuom

Thank you for sharing. You don't need to worry I just canceled your renewal. You now have the opportunity to renew your contract at the T-Mobile Shop if you like. I hope you are satisfied with this solution. If you have any other questions, please let me know!
Bekijk origineel