Hello,
I recently received my new T-mobile sim card. I currently trying to do the number porting part via
https://www.t-mobile.nl/nummerbehoud/aanvragen
to keep my previous mobile provider number.When I fill the form and click on submit, I'm getting stuck on the error "Het ingevoerde mobiele nummer is geen T-Mobile nummer."
How this cannot be a T-mobile number while I was able to put this new sim/number in my phone and use it?
Can you help me understand what's happening?
Thanks,
Dany
Beste antwoord door Jaimy 17 mei 2019, 10:15
Hi Danz883,
Let me try and help you out!
Under "Mobiele nummer" you have to fill in your current phone number, starting with "06". This is the number you have with the different provider.
Under "Je nieuwe T-Mobile aansluiting" fill in the new T-Mobile number that can be found on the simcard you received. "Je T-Mobile simkaartnummer" means your new simcard number, so the one on the new T-Mobile simcard, starting with 893116.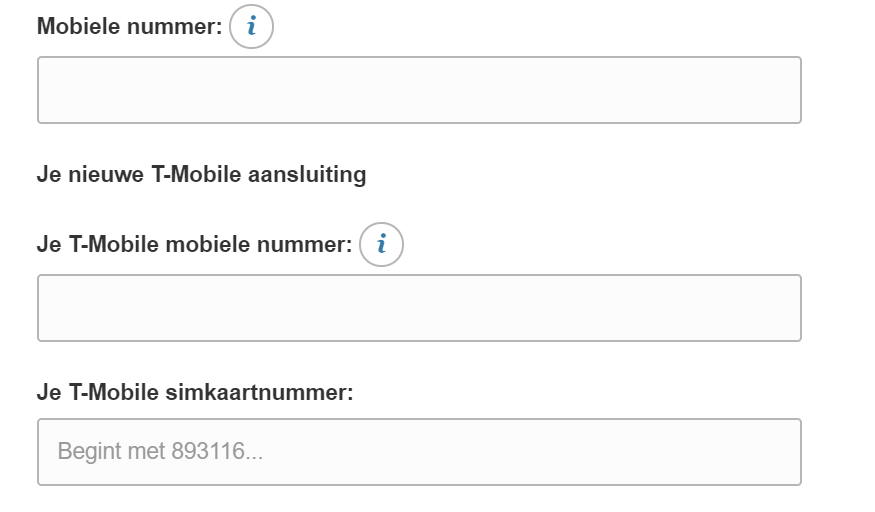 Does it work like this?
Please let me know and otherwise we will of course help you out in another way!
Bekijk origineel