Hi everyone,
Quite literally, for over a month, we have no internet in the house. The internet worked for about 5 days and then just stopped. This last month was filled with numerous calls, occasionally longer than 30 minutes, with T-Mobile customer service. While the customer service people were very friendly and polite, they made several empty promises (for former KPN providers never got in touch with us by phone / message; T-mobile never followed up on us despite promising to do so and etc). It has been totally disruptive to my work (I have spent over 100euros on cafes since I was forced to work from there), not to mention the disruptions to personal life (netfilx ...). As a 'solution' T Mobile did give my partner unlimited data for his phone till issue is resolved (he has mobile as provider). Their 'solution' did not fix my work situation.
My question is: how many months did it take TMobile to resolve your issue or did you end your contract? Any other tips will be appreciated.
Thank you!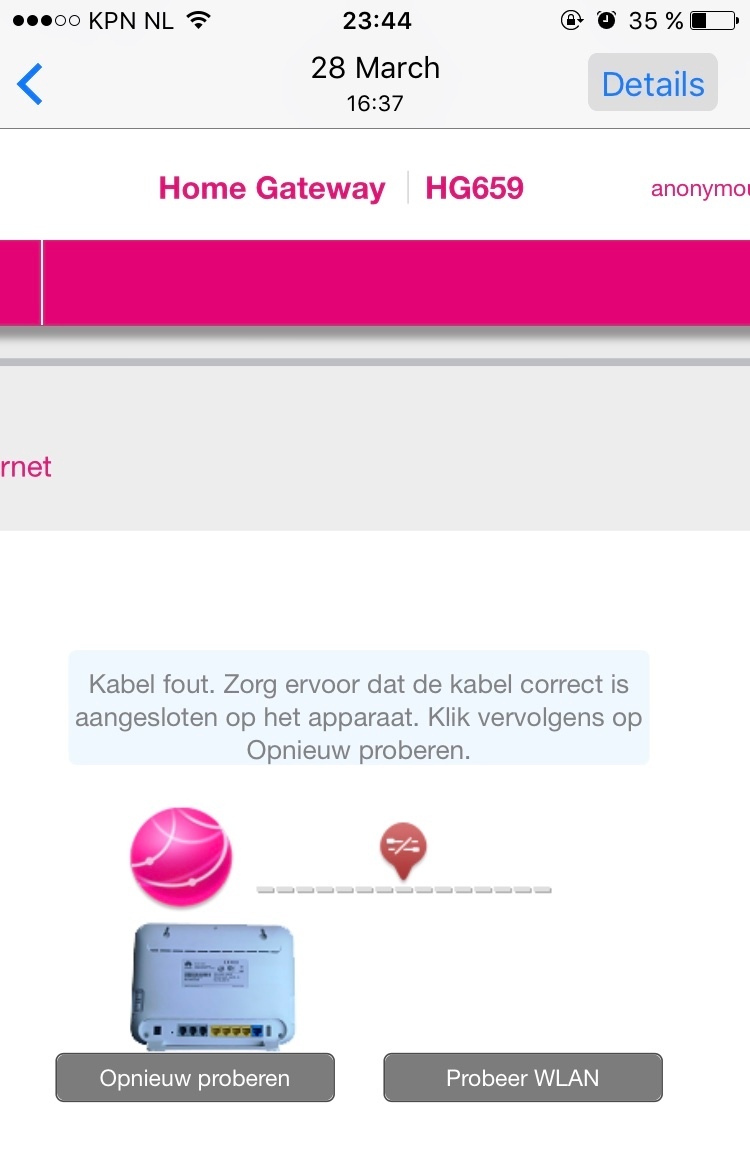 Beste antwoord door Brian 30 april 2019, 13:17
Hi @van_i, I'm terribly sorry for the inconvenience! Has your connection since been restored or are we still working on it? If the last is the case then send me a private message with your full address, your date of birth and the last four digits of your bankaccount number and I'll see what I can do!
Bekijk origineel