.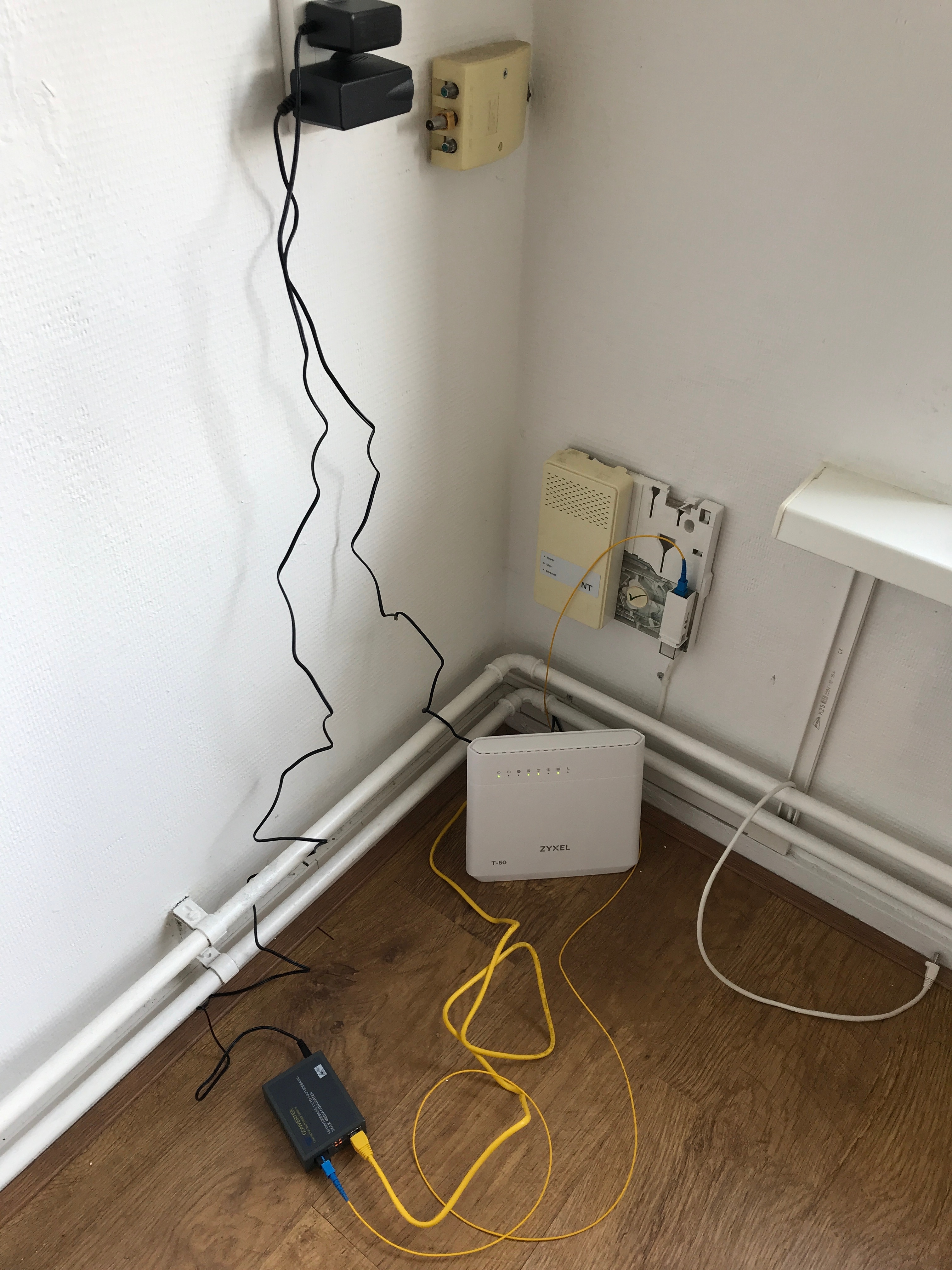 I received modem and fiber cable since I received appointment in October I tried installation but I can not see internet connection. 
I asked t mobile they said that technician is required but I don't know for what reason he would come here I have done almost all connections. They also said that internet connection is on since yesterday. 
Can anyone help me? If any connection is wrong kindly let me know. 
Beste antwoord door Waqqas 19 september 2020, 12:08
Hello @ConfusedSikh 
There are 4 out of 6 lights on the mediaconverter burning orange?
Is the internetcable from the mediaconverter going to the WAN port of the Zyxel? The 2nd light from left on the Zyxel indicates there is no connection between mediaconverter and the Zyxel.
This is most of the time an issue when you decide to do it yourself, a mechanic would have checked everything what's not configured right.
I can understand that you don't want to sit without internet for some weeks but maybe after calling Guidion you can make the appointment earlier, their telephone number is 088 2000 151.
Bekijk origineel