Hello,
I have a 1.000 mbps internet premium at home but since some time ago I never get a speed close to it. I test it with a Mac and a Windows 10 pc having the wifi off. I have a MC220L gigabit media converter and a router linksys 9500 (with VLAN ids 300, 35 and 640). I also have tried to test the speed installing back the DrayTek Vigor2132F and the numbers are the same. What can it be?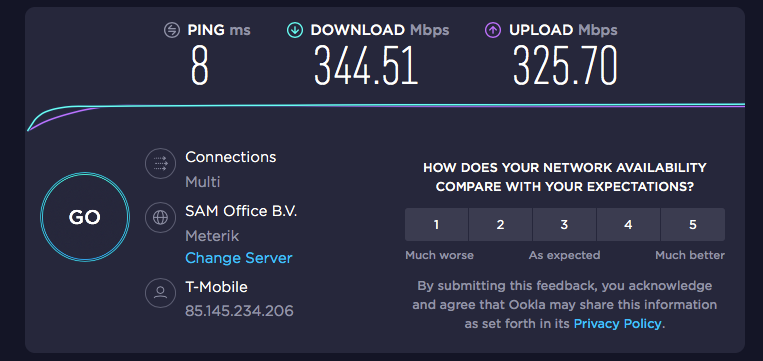 Beste antwoord door Jason 9 februari 2021, 17:03
Hi @jmceca, welcome to the Community!
It sounds like there's an issue regarding either the incoming signal or a singular device. Can you please perform a speedtest on the MAC or Windows desktop and try running it without anything else/any other programs running on the background? Also, try using the desktop app on speedtest.net. That'll definitely give you the clearest results, without interference from external sources. Please make screenshots of three separate speedtests and make sure the entire desktop (the screen) is visible. That way our technicians will process the info and offer a solid solution. Thanks in advance! 
Bekijk origineel